What is pebble ?
A pebble is a clast of rock with a particle size of 4 to 64 millimetres based on the Krumbein phi scale of sedimentology. Pebbles are generally considered to be larger than granules and smaller than cobbles. Pebbles come in various colors and textures, and can have streaks of quartz and different colored sedimentary rock.
Pebble crushing process plant
Big stone will be fed into jaw crusher for primary crushing by vibrating feeder. After primary crushing, the material will be transferred to secondary crushing machine like cone crusher for further crushing. Usually, we will equip the pebble crushing & screening plant with multi-deck vibrating screen. More>>/p>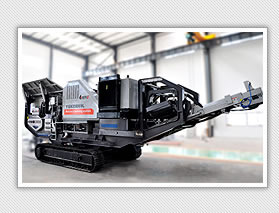 Pebble crushing plant solution
Pebble is more brittle and basalt, the design of pebble crushing solution will be more flexible. We may introduce two stages pebble crushing applications, if the customer's budget is less. But three stages pebble crushing application is still the most cost-effective configurations in the long run. If you need detail configuration for pebble crushing solution, please contact us! More>>
Contact us online!
Pebble crushing and classification
The key criteria for installation of a pebble crusher for a large plant are: the direction of feed to a pebble crusher surge bin should be parallel to the pebble crusher feeder to avoid segregation in the bin; belt feeders are preferred from the surge bin to the pebble crusher due to superior steady state control;pebble crusher to be suited to duty, with proven tramp relief features.