Kefid Machinery Co., Ltd. attended the Mongolia Mining Expo 2012in the D9 area during Apr. 20th - 21th,2012. The sales manager Peter flied to Ulan Bator together with Shelly on behalf of Kefid. We strongly believe there must be many potential clients due to good reputation and peak quality.
Just in the exhibition site, Peter got in touch with different kinds of customers and introduced to them our new-arrival and best-sold products. Among them, several types have already worked in different countries. Most of the asking customers showed great interest in our products and wanted to have a further interaction about other information.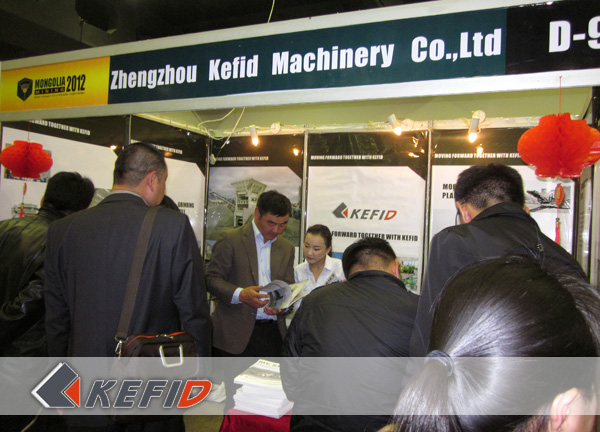 This mining expo is really a nice chance for both of Kefid and potential customers to know each other. Seeing Kefid products' quality and Kefid's strength, I think Mongolia people will make a wise choice. All this is sure to benefit the two sides and helpful to a long cooperation.
Welcome to visit us as our company provides many attracting additional welfares, such as one-day tour of Shaolin Temple and food and accommodation in China. To get more information, you can visit http://www.kefid-crusher.com/News/Start-a-free-Kefid-tour-in-2012-Shaolin-Temple.html.
For more details, you can contact us online or send email to sales@kefidinc.com now.